My Paramotor Videos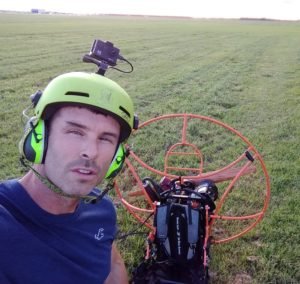 Hi I'm Michael,
Flying a paramotor is pretty amazing and capturing the experience to share it with others is one of the skills I am working to develop as I advance in this sport.
Thanks for watching and if you have a YouTube channel please consider subscribing to mine :o)
#6 When Friends Fly
This is from footage taken over the course of a few nights in mid December, 2017.
#5 Birds Fly Low
Experience a South Florida winter sunset like not many have ever done. Video follows seven pilots as they play above the sugar cane fields at the SE corner of lake Okeechobee.
#4 The Big Moon Flight
Stunning sky and sunset images with an added perspective of a ground based camera.
#3 Here Comes The Sun
First flights at Homestead General Aviation Airport in 2017. Footage from the morning and evening of January 5th and morning of the 6th shows South Florida PPGers flying in formation and a beautiful South Florida Sunset. Silhouette picture at the end is of me and Scott the evening of 1-5-2017. Click on 720HD in the video controls to view in HD.
#2 Flying With Birds
This was from my 7th flight that took place at Homestead General Airport on 11-21-16
It was an amazing evening the airport was busy with planes, a helicopter, a jet and me and Scott flying our paramotors. Maybe one of the coolest things was all of the little birds that came out just before the sun went down.
For this flight I kept it low and slow and practiced my turns. It was great fun and ends with me running out of gas.
#1 My First Two Flights and First Paramotor Video
Here's a short video of my first two flights.
The footage is bad because my camera was pretty much pointing straight down and I hung from my harness like a chicken in a butcher shop because I couldn't get into my seat....an experience I'll never forget.
Oh, and I landed on my feet both times :o)